HYPERGRYD is delighted to share its successful participation in the Eurotherm Conference, a prestigious event dedicated to advancing the field of thermal energy storage and held recently at the University of Lleida from 24-26 May 2023, Spain.

In recent times, thermal energy storage has become an essential solution for the cost-effective exploitation of energy resources in local energy communities and for decarbonizing building heating and cooling systems. In addition, integrating renewable energies into energy grids has become more seamless and efficient with energy storage technologies.
Eurotherm provided an excellent platform for researchers, practitioners, and enthusiasts worldwide to connect, exchange knowledge and showcase innovative research activities. We at HYPERGRYD are delighted to have been part of this extraordinary meeting and to contribute to the dissemination of the latest developments in thermal energy storage. The Eurotherm Conference brought together a diverse community of experts and allowed us to share experiences transcending geographical boundaries.
From HYPERGRYD, partners ARCbnc, CNR-ITAE, Sortec, and KTH attended to present the project and the progress made so far.
Here is what some of our partners had to say:
CNR-ITAE
The CNR is proud to have actively contributed to the Eurotherm Conference by presenting our project and research activities. We showcased advances in thermal energy storage in a wide range of applications through oral presentations and interactive workshops.
One of the highlights of the Eurotherm Conference was the opportunity to keep up to date with the latest trends and emerging technologies in the field of thermal energy storage. Renowned speakers and thought leaders provided inspiring talks with new insights and perspectives. By attending plenary sessions and participating in interactive panel discussions, we gained valuable insights into the current state of thermal energy storage research and its potential impact on sustainability, renewable energy integration, and efficient energy management.

Valeria Palomba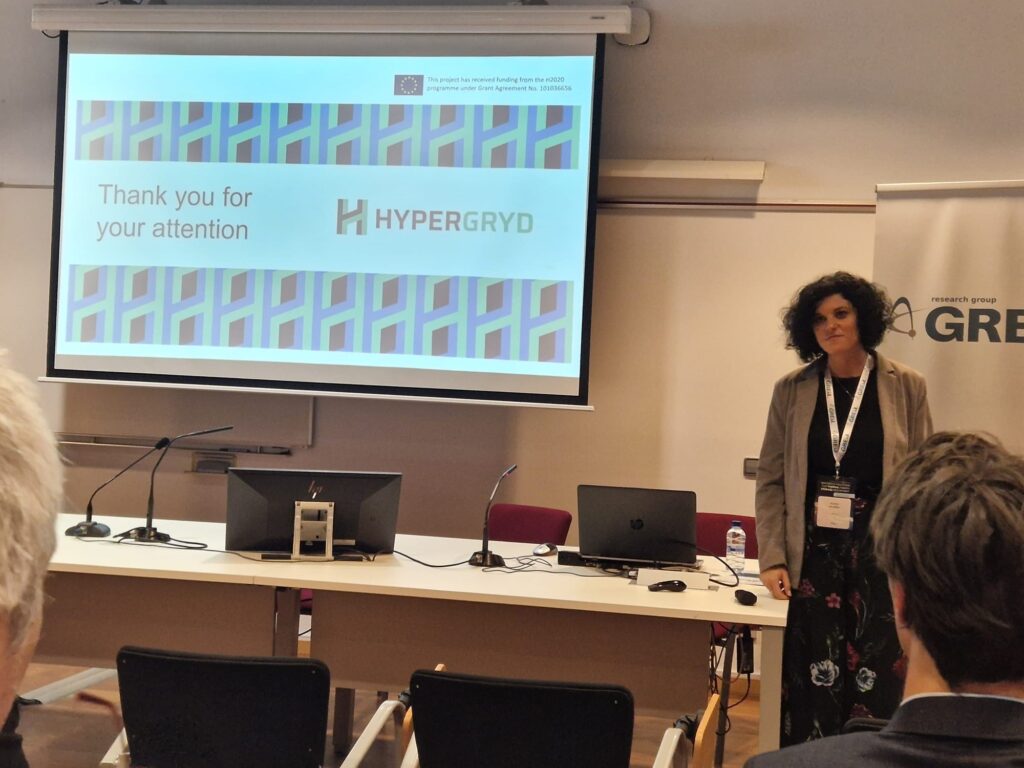 KTH
Exploiting all these advantages on the transition path of district heating networks towards modern versions with low-temperature supply was the subject of KTH's contribution In this context, KTH has presented a simulation study of an innovative strategy based on the optimal operation of seasonal sorption energy storage systems in the framework of improving the performance of the seasonal district network. This contribution has been the subject of a long and rich discussion with several academics and engineers.

Mustapha Habib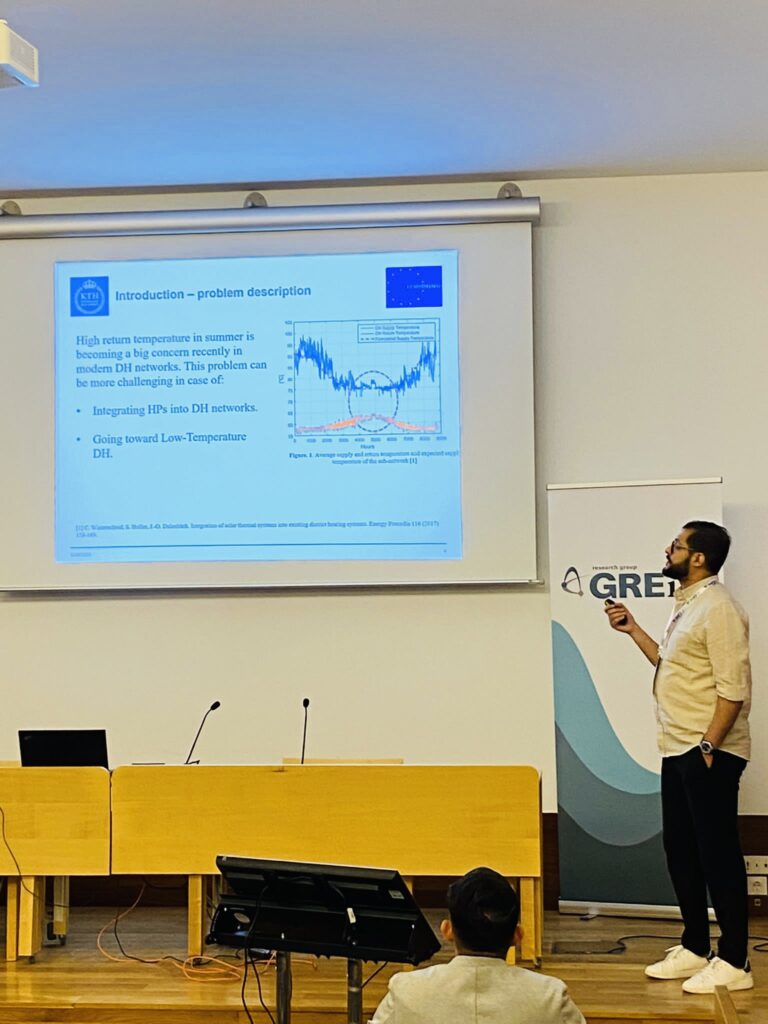 KTH also assisted with "A novel machine learning-based framework for optimal control of a low-temperature heating network integrated with thermal storage." In our work, we proposed a new control method that allows optimal control of the thermal storage network integration to achieve demand flexibility. Meanwhile, at this conference, a wide range of energy and thermal storage material researchers gathered, where the multidisciplinary communication gave us many ideas to develop an optimal control strategy further.

Yangzhe Chen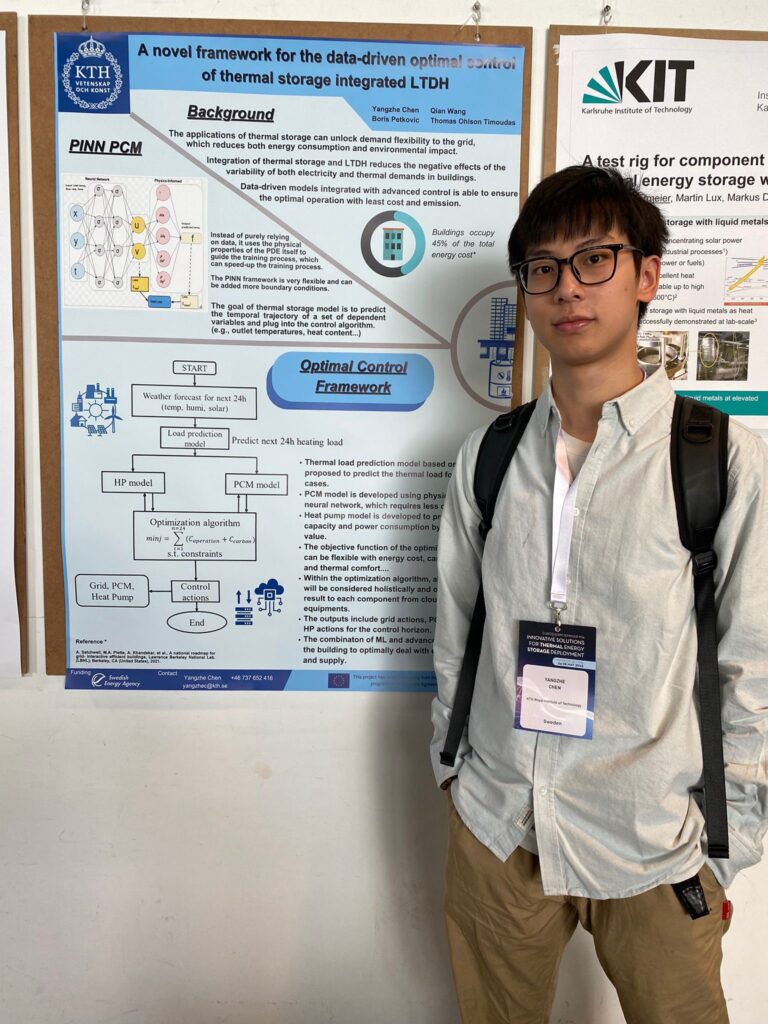 Participating in the Eurotherm Conference has been an enriching experience for HYPERGRYD, allowing us to network with fellow researchers, disseminate our research activities and immerse ourselves in the latest developments in thermal energy storage. The conference provided a valuable platform to connect with like-minded individuals, strengthen collaborations and contribute to advancing the field. We look forward to future editions of the Eurotherm Conference!