Last Wednesday, June 8th, 2022, HYPERGRYD was presented at the kick off meeting of the Green Deal 'Clean Energy' Cluster.
The presentation of HYPERGRYD was made by our project coordinator Francesco Milani from ARCbcn. In total, 16 projects focused on energy decarbonisation through development, deployment and integration of innovative technologies into the current energy system have joined the 'Clean Energy' Cluster.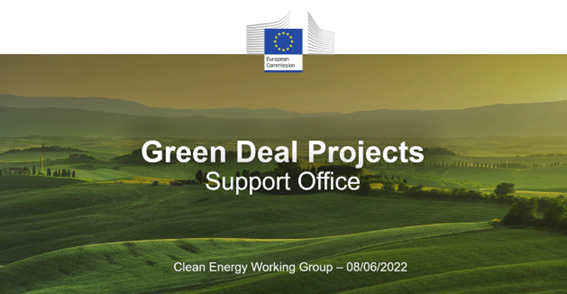 All representatives agreed that there is a clear need to expand project networks at the EU and non-EU, learn about what other projects are doing and know other initiatives to boost synergies, learn from the experiences and apply best practices, find collaborators, maximize the impact through joint dissemination activities, increase citizen engagement, find solutions to cross-cutting issues and provide a platform to share information about activities and achievements.
The projects within the 'Clean Energy' Cluster are: HYPERGRYD, EU-SCORES, Bio-FlexGen, FORWARD-2030, RESTORE, REFHYNE II, GreenHyScale, GREENH2ATLANTIC, SESA Project, SophiA, ENERGICA, SteamBIO Africa, REFFECT AFRICA, StoRIES, PyroCO2, ECO2Fuel.
Let's spread the word and multiply the communication impact of our efforts.
Thanks to organizers and to all attendees for such a great start!
Let's make the Green Deal real!