Last May 5th and 6th, the HYPERGRYD consortium flew to a rainy Pavia to hold their first General Assembly. The meeting was kindly organized by R2M in their headquarters located in the Polo Tecnologico, who also organized a valuable tour around Pavia before the social dinner.
During this fruitful two-day meeting, significant progress was made regarding the core technology and software work packages, and live-in-labs use cases and coordination tasks. Highlights included reviewing the advances made regarding the strategical framework for energy systems integration in DHC.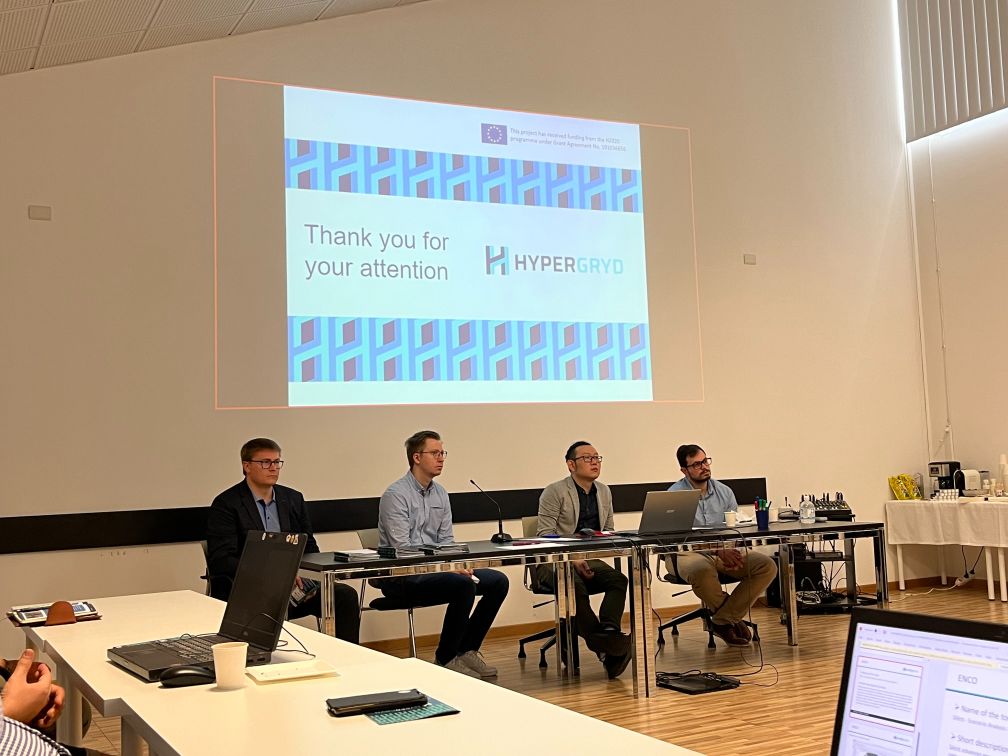 Additionally, there were two different sessions during the first day to recapitulate the solutions being developed and their main functionalities and the use cases to be demonstrated in each live-in-lab. Technical work packages and specially, the technologies to be deployed at the live-in-labs, were the focus of the second day discussions.
The meeting was closed by ARCbcn having established clear goals for the next six months and summarizing the most important issues raised during the different discussions.
We are looking forward to the work ahead!